The GreenToThe10th website showcased content and design that was not reflective of their current services. GreenToThe10th was an outdated website and it needed a revamp, so I gave it a cosmetic facelift
Web Design
Front-end
UX Design
WordPress
Visit Site
The GreenToThe10th site hadn't been updated in a while, and there was a bunch of known customer pain points which needed to be addressed. My goal was to improve the user experience, modernise the aesthetic and increase sales.
My approach as a front-end developer for GreenToThe10th was to advocate for the user, and by putting the user first, we achieve business goals as a result. Having a wide range understanding of the following can assist in achieving strong user experience.
The client also wanted to have control over the website for future updates. Because of this, I decide to keep using WordPress.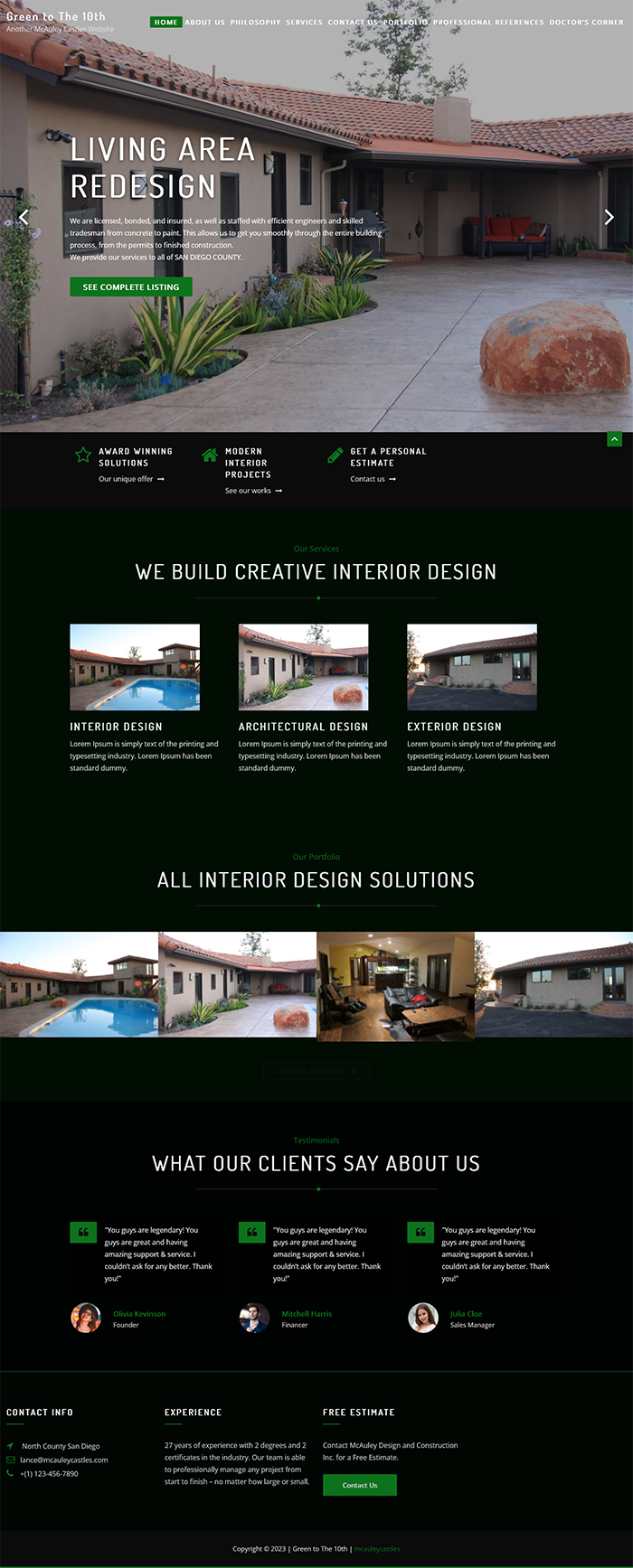 The major problems I had to overcome in the design process were how to:
Engage a potential customer to want to do use GreenToThe10th's services
Explain the benefits of choosing GreenToThe10th
Showcase previous succesful projects
Goals
After a proper understanding of the issues, the main goals of the website redesign were established.
Upgrade the site's visual look
Excellent user experience, including a fast load speed and compelling UX
Share worthy content that earns business
SEO enhancement, make sure search engines can find the site
Mission accomplished
Some design challenges are harder than others, but when you have a great client to work with, it makes it that much easier to achieve your objective. I had a great time working with this client and I'm glad that I could help them create a brand and website that met their company needs.